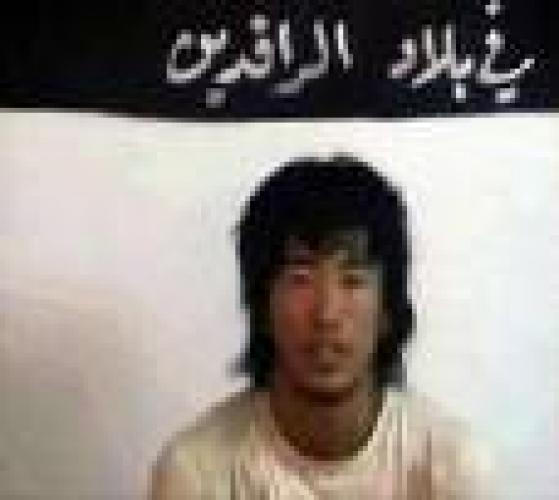 Shosei...sometimes,I feel it is strange that I like you so much,when I didn`t even have the happy chance to be with you!
All I have from you,is just that video,where you were captive,apologising and saying that you wanted to go back to Japan...All I have from you,is the wonderful sound of your so sweet voice...all I have from you,is the first and last look in your eyes...so beautiful,but yet so sad ones!I looked at you,and it was like I could hear you screaming with sadness...it did hurt so much to be forced to be stand still,watching while those barbarians took away your life...!I wanted to save you,so badly!God knows it`s true!And even if I couldn`t avoid your death,I wanted to be there,to hold you tight in my arms,at those last moments!I would give away my own life,just to save you.Nobody knows,but God,how much I love you,and how much you mean to me!
I LONG TO MEET YOU AND BE WITH YOU,SOMEDAY IN HEAVEN,WHEN MY TIME COMES...IN THE HAPPY DAY THAT DEATH CALLS ME,I WON`T BE AFRAID,AND I WILL GO HAPPILY,FOR I KNOW THAT YOU WILL COME TO TAKE ME!
SHOSEI,I WILL ALWAYS LOVE YOU!
GOD BLESS YOU!